OAHU, HAWAII TRAVEL GUIDE.
Oahu, Hawaii you took a piece of my heart! Kye and I booked a last minute trip to the beautiful island Oahu and brought our good friend Nick Enns (and amazing videographer/ photographer) with us. We were so busy and pretty much non stop go so that we could see as much as we could on this pretty tropical island.
A few days before we left, I kept on checking the forecast and it said RAIN. We even debated cancelling the trip and going somewhere else because we desperately wanted to escape the PNW snow and chase the sun. After talking to some locals, they convinced us that the rain only last for 15-20 min and just drive the opposite direction and it will be sunny. Well, they weren't joking! We totally lucked out with non-rainy days. Even though there was a lot of overcasts, we still had the best time and here is our trip (included with some must-do's!).
We stayed on the Honolulu side (the popular, tourist side). So many options for food, shopping, and beaches ALL walking distance.
I highly recommend renting a car, there are so many things to do all over the island and to get to one side to the other it takes around 1 hour driving time. Here are some MUST do's that you can't miss.
Pillbox Hike. 265 Kaelepulu Dr, Kailua, HI 96734, USA
This side of the island was by far my favourite side of the island. It was so pretty and the view from this hike was incredible. The hike was fairly easy, took us 30 min up. Some areas are steep but there are ropes to help ya along.
Lanikai Beach
The beach that you can see in the view from the Pillbox Hike, these are the pictures I took there. Gorgeous beach with clear water and tons of swimming spots. Thank you to @ocean_dreamerr for the beautiful flower crown. 🌺
Of course I made Kye wear the flower crown, hahah!
The secret swing
I originally found this swing months back via a girl's blog post and she had the address posted. Then a few days before my trip I went to look again and the address was taken down because a lot of the locals messaged to respect the area! I'm deciding to do the same, and respect the locals because the swing is close to homes and there isn't a lot of parking. I know there is one other blog post posted online that says the address, search "Oahu Swing" and you'll find it. 💕
Mermaid Cave
THIS place was the coolest place we went to on our trip! I highly recommend checking it out at low tide, or summer months because they can be really unsafe + hard to find this exact cave. We searched for a bit and couldn't find it, then as we were walking back to the car we saw a local pop out of one of the holes in the ground and it was a complete fluke!
The iconic palm tree road picture (Biconical Gardens)
The Royal Hawaiian Hotel
If you're a blogger and are looking for the best spot to take pictures, go to this hotel. It is the most instagramable hotel in Oahu!
The Makapu'u tide pools
These were really cool, fairly steep going down but solid ground with large rocks and a noticable path.
On our way to these pools, we found this point to take some incredible pics on!
Cliff Jumping at Waimea Bay
North Shore, Oahu.
A few of my favourite highlights of North Shore was how chill it was. It really felt like we were away from the tourists and surrounded by locals living their daily routine (so lucky!). You can find tons of yummy fruit stands on the side of the road, street food of all kinds, and shave ice. Oh, and more wild chickens! 😍 You can find these Angel Wings at Anahulu Shave Ice (cute photo op, but you must have the best shave ice on the island too!).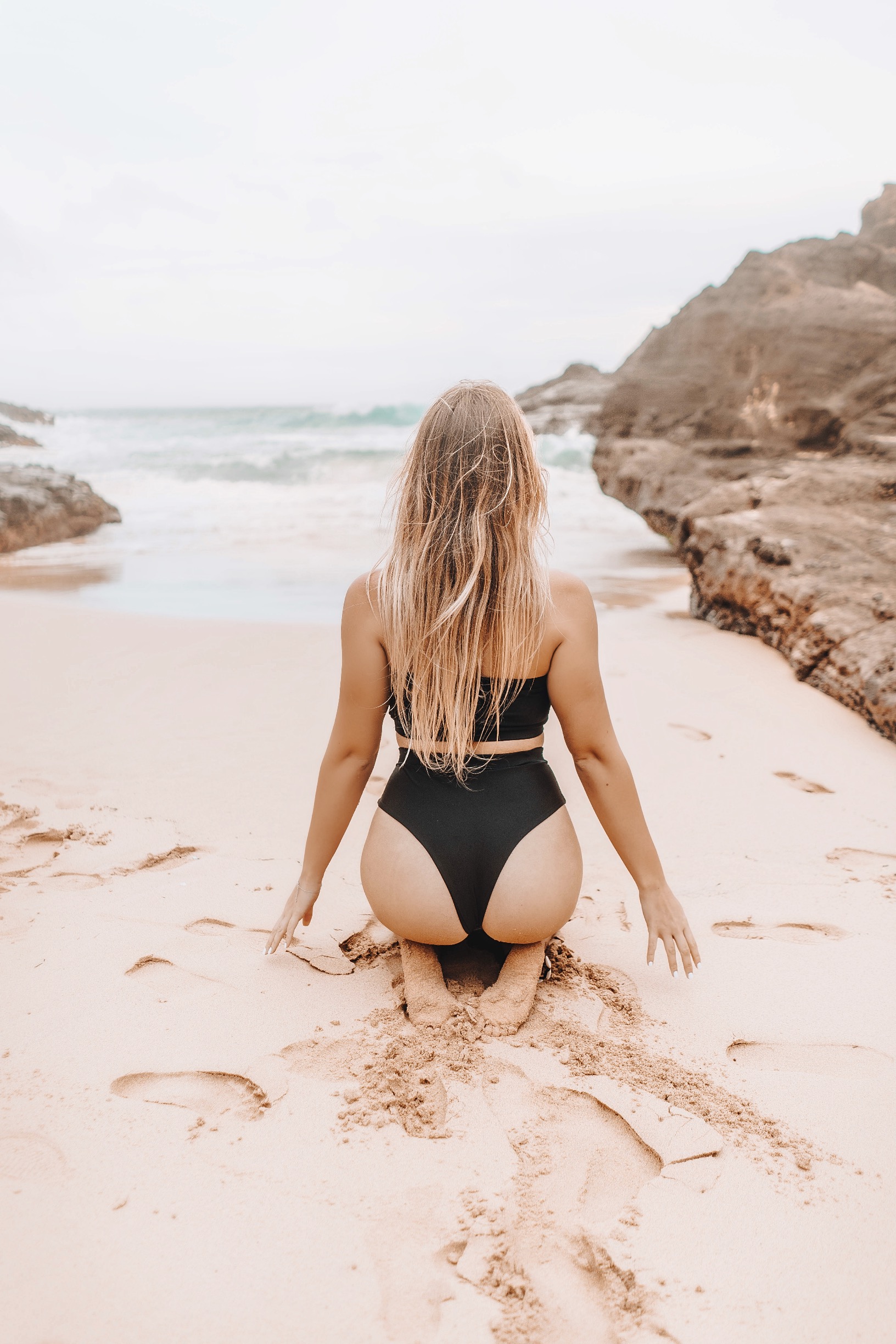 Watch below to check out our Travel Diary + vlog!
Thanks for the read babes, have a good day!
XX,
BAI